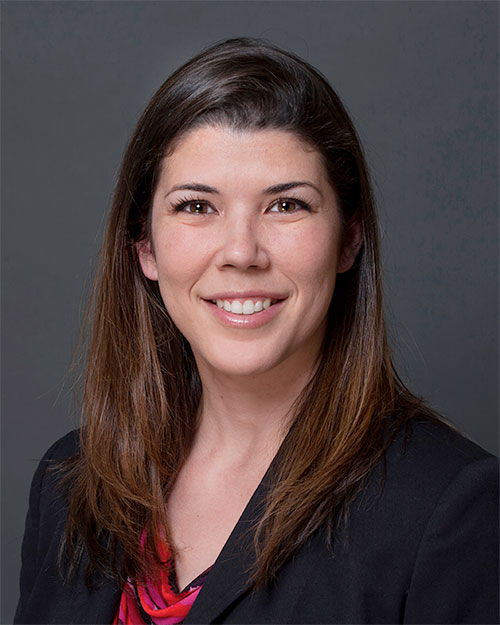 Maria Gyure, MS, LCGC
Director, Systems Genomics: Clinical Communication & Counseling Online Graduate Certificate 

Maria Gyure attended the University of Connecticut where she earned a Bachelor of Science degree in Diagnostic Genetic Sciences and a minor in Molecular and Cell Biology in 2001. Maria completed an internship in the cytogenetics laboratory at UMass Memorial Medical Center and then went on to work in both cytogenetics and molecular genetics laboratories. Later, she served as a scientist for the VA state newborn screening laboratory and subsequently matriculated into the Genetic Counseling Program at Virginia Commonwealth University, earning her MS in Genetic Counseling and completing the VA Leadership Education in Neurodevelopmental Disabilities (Va-LEND) program in 2007. Maria has served as a clinical genetic counselor, an academic instructor, and a clinical student supervisor. Maria combined genetic counseling with research and assumed the role of research coordinator for multiple federally-funded studies. Since arriving back at UConn in 2017, Maria has taught graduate and undergraduate courses in genetics, counseling, and ethics. She is a member of the Institute for Systems Genomics leading educational initiatives for new graduate training programs in clinical genetics, genetic counseling and others.  Maria is a key faculty with the Health Care Genetics Professional Science Master's Program providing instruction, advising and mentorship within the translational aspect of genetics and genomics. With regard to service to her profession, Maria is an active member of the National Society of Genetic Counselors (NSGC), an Executive Committee member of the New England Regional Genetics Group (NERGG), and serves as president of the Connecticut Genetic Counselors Association (CTGCA).  Maria has several publications in her specialty in addition to invited presentations and service on graduate advisory committees. She is a true voice for underserved populations.